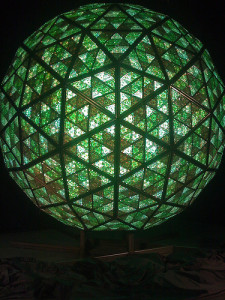 There's probably no more exciting place to be on New Year's than in New York City, the City that Never Sleeps.   Whether you are there on business, vacationing at one of Shimmie Horn's luxurious Triumph Hotels, or happen to be privileged enough to live in the Big Apple, why not make 2013 the year opening to remember, by getting tickets to the Times Square Party?
Pass prices for the 10th annual event range from $235 for standard fare from 9pm, to $295 from 7pm.  Each add-on (for various dinner packages) is $55.  The After Parties Party Pass which gives one complimentary admission to any of the Official NYE 2013 After Parties.  These commence at approximately 2am and usually cost around $35 for entrance.  The Parties All Access Party Pass gives one admission to some of the city's most exclusive clubs, lounges and restaurants.  For partying in "green" style, check out Greenhouse which is both the city's Premiere Nightlife Destination and first ever eco-friendly nightclub. There are over 10 after parties to choose from with this pass.
And of course, while in town, check out the crystal ball drop with its "lucky" Number 13.  Tim Hopkins is not concerned about the traditional unluckiness associated with the number claiming "we think 2013 will be an amazing year."  Well, for those seeing it start in NYC, it probably will.