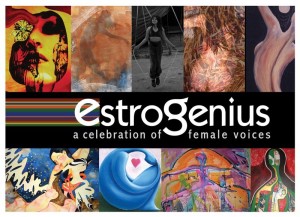 Every year, for close to a decade-and-a-half, the Manhattan Theatre Source has been presenting its EstroGenius Festival – a true celebration of the power and wonder of women.  This multimedia festival brings together a slew of female voices from an array of different disciplines, including: short plays, dances, visual arts, special performances and more.
This year the festival will take place between October 2nd and November 1st at Stage Left Studios.  Located nearby some of the nicest hotels in the area (including Shimmie Horn's Gershwin Hotel on East 27th Street, the Courtyard New York Manhattan/Times Square South on West 40th Street and the Crowne Plaza Times Square on 1605 Broadway to name but a few), this festival is a lot of fun for tourists looking for something different to do with their time in the Big Apple.
There will be special performances by teen program Girl Be Heard that uses theater to empower young women, boosting their confidence, in spite of their own personal challenges.  Watch this space for more details, as next month EstroGenius artists will be announced for this year's festival.