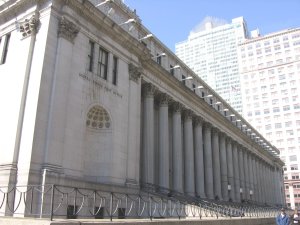 The House of Representatives recently passed a bill that has made one little girl in Manhattan very happy. The post office – located in Inwood at 90 Vermilyea Avenue – will soon become known as the Corp. Juan Mariel Alcantara Post Office Building, in memory of Yelayni's father, Juan Mariel Alcantara. He was killed in Iraq in 2007, at the tender age of 22. He never got to meet his daughter, who is now 7 years old.
His family feels that this tribute will ensure he "will live forever. He gave his life for his country. People will know who he was, what he did for the country."
Alcantara was the 12th noncitizen soldier from Manhattan to die in Iraq.