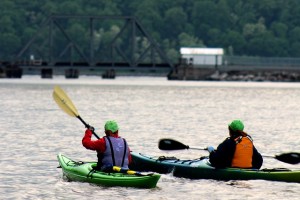 It's true that New York is not the cheapest city for entertainment but on the other hand, there are many activities that can be enjoyed for free. One doesn't need to buy a yacht to enjoy the Hudson River since the Downtown Boathouse provides a way for people to cruise city waterways along the Hudson River…and doesn't charge for the experience!
There is also the North River Lobster Company offering something similar as well at the 25 minute trip of the Staten Island Ferry. Don't forget the Governors Island Ferry that is free between 10 and 11.30am on weekends.
So one can cool off in Manhattan without spending a dime!