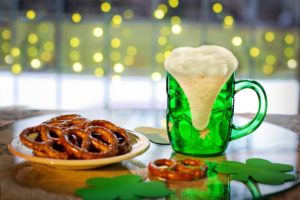 Midtown Manhattan just encountered its 256th annual parade in celebration of St. Patrick's Day a couple of weeks ago.  The Upper East Side was transformed into bagpipe-playing, crazy-hat-wearing, drinking, flag-wearing, celebration of everything green…aka Irish.
The Parade was packed with excited spectators, alongside the more famous revelers, James O'Neill (NYPD Commissioner) and Mayor Bill de Blasio. And of course, East Village's McSorley's Old Ale House (NYC's most famous and oldest Irish tavern) conducted a roaring trade.
So how come so many New Yorkers celebrate St. Patrick's Day? In 1845, New York witnessed a slew of immigrants from Ireland. They came to escape their country's potato famine. They didn't have much when they came and thus many settled in poverty-stricken Five Points, neighboring Little Italy and Chinatown.