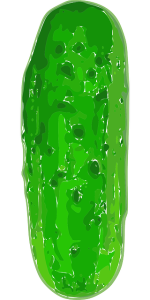 There is so much concealed beauty in Manhattan. The city is not necessarily known for this – more4 spoken about is the happenings in the center of New York. But thanks to filmmakers Danny Jacobs and Darren Grodsky – who actually set out to do something quite different – this could be changing.
What the twosome did was walk the entire length of Manhattan from top to bottom, noting their discoveries of pockets of beauty for others to enjoy.
Beginning at 225th Street's Broadway Bridgek, walking through Inwood, Harlem, Hell's Kitchen, Gramercy, the West Village and more, the filmmakers completed their journey at Battery Park.
Here is their advice for those looking for beauty in Manhattan: A walk through Fort Tryon Park offers a great escape from busy urban life; United Palace Theatre which has a sign saying "come in, or smile as you pass" was "hopping with an incredibly diverse group of people" the day they arrived there. They feel like it is New York at its truest!
Next up Washington Heights that turns to Harlem that has 30-40 blocks sporting a very "interesting island [with] an elevated train… wide blocks, wide sidewalks and really lovely trees." Then there is the Cathedral of Saint John the Divine on Amsterdam Avenue and West 12th Street – one of the world's largest cathedrals. If you're getting hungry at this point, Koronet Pizza serves "ridiculously giant slices" and Jacob's Pickles at West 84th Street is the pickle-lover's haven.
There are a few other places on their list. But this makes a great start.