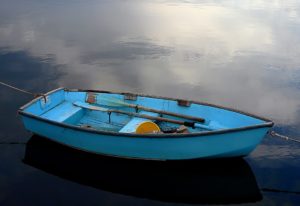 There are many ways to help students with different needs and this article looks at two things happening right now in Manhattan.  Both are more than just the basic money giving to help those students with different in needs.
First there is Rocking the Boat in which nine teams participated in the 30-mile row around Manhattan to raise monies for the organization.  As part of the Rocking Manhattan Fundraiser and to aid and empower South Bronx students, $300,000 is needed.  This enables the students, notes Adam Green, founder and executive director of the non-profit Rocking the Boat to select either the "boat building track, environmental science track or sailing track [where] they learn very intensive technical skills in each of those tracks which give them all sorts of future opportunities."
Participants have gained a lot from the program, as they were inspired for the future and able to move ahead with skills they picked up.  From boat building one student noted, they learned to become more open with others as they had to get themselves "out there and overall becom[e] more friendly and more involved."
Second, as a way of dealing with the expansion of public schools in Manhattan in a positive way, school officials chose to "embrace" the fact that the educational institution was turning into a construction site "teeming with workers, tools and building materials."  In other words they took what could have been negative and disruptive and transformed it into "an educational supplement for students."
Furthermore, Karen Hedglin, representative for the project from McKinstry Construction, this expansion could be a really good STEM opportunity for Manhattan over the next couple of years.  It could indeed be used as a way of exposing students to "a unique side of the increasingly popular science, technology, engineering and mathematics fields."
For students interested in technology or those who experience challenges with Math, this project could really make the subjects "come alive" for them and help them thrive.