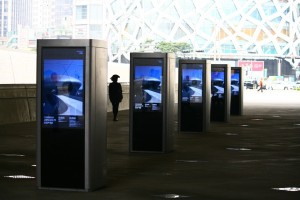 East Village has just gotten the first ever free Wi-Fi Kiosk in New York City. Located at 3rd Avenue near Manhattan's 15th Street, it has to undergo QC first but once it starts working it will be at 2.0 signal strength, with a range of 150 feet. It is hoped that it will be as fast as Google Fiber.
Gone are the old pay phone booths and in their stead, 7,500 hubs are planned by the city over the next eight years. It is anticipated that screen advertising will generate $500 million revenue over the next 12 years.
Meanwhile, other parts of the city and other areas of technology are decidedly low-tech and lacking in any modern features. For example, New York City's subway system which uses century-old technology. At the moment, the state agency responsible for the subway, the MTA is undergoing a budget battle to get the funds needed for this very necessary update.