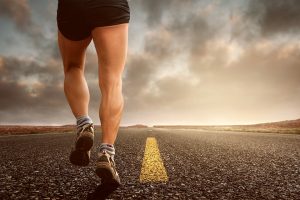 Because it's time to start training for New York's 48th marathon. Yes, it is not until November 4, 2018, but the applications opened just a few weeks ago and will stay open for another couple of weeks now, until February 15. So start running.  And get those applications going!
Senior VP of Marketing and Digital for New York Road Runners Ronnie Tucker said:
"We're excited to welcome runners of all abilities and backgrounds to apply for a chance to participate in the 2018 TCS New York City Marathon.  While there are multiple avenues for runners from all over the world to find their way to t the TCS New York City Marathon starting line-from entering the free drawing to receiving guaranteed entry through NYRR's popular 9+1 program to running with one of NYRR's official charity partners-the TCS New York City Marathon is a moving and transformative experience for all participants, from the time they apply to the moment they cross that finish line."
For those who do not know, the marathon raises money for free youth running programs for kids who would otherwise have little access to the sport. There are 267,000 youth served nationally through NYRR's free youth running programs and events, including 134,000 in New York City's five boroughs.