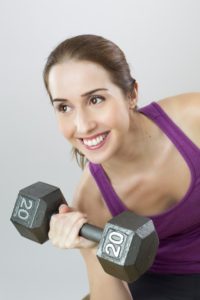 When one is in Tribeca, what is the best workout option? There are so many different possibilities; here we take a brief look at yoga and rowing.
First, Sky Ting Yoga (which opened in 2015 in Chinatown) became so popular that it now has an overflow; a loft-like Tribeca studio owned by the same founders: Krissy Jones and Chloe Kernaghan.  Designed by Nick Poe, the new studio in Tribeca features a tailor-made Smile to Go menu, beauty offerings (from Benshen, CAP Beauty and Moon Juice) as well as an infrared sauna, two sun-filled rooms and one small studio to be used for specialty classes.
At the studio one will soon be able to register for pre- and post-natal classes as well as those suitable for kids (which is good as Tribeca is known for being family-oriented – just check out the NY Kids Club in the area) restorative classes and a yoga teacher training course.
Also new in Tribeca at 333 Church Street, is Current Fitness, where one can work up sweat by rowing indoors. It is set to open early next year (February 1st) and is owned by co-founder of Brooklyn Crew, Josh Ozeri. One looking for a full-body calorie busting workout (which does not put pressure on one's joints) should definitely check this out.