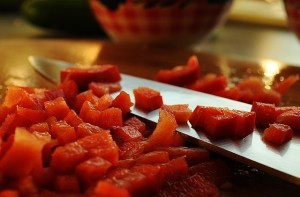 For those staying in the center of the world – aka the Flatiron District which exemplifies all that New York City is about – take some time out for fine dining. At Shimmie Horn's Hotel Chandler, sits a stunning, boutique flatiron restaurant. Juni provides an intimate setting, with space for just 50 people and offers fresh, seasonal foods to its customers. The name comes from the Latin word for June and each season the food changes, reflecting "the best local harvests."
Get out of the crowded, fast-paced atmosphere for a while and enjoy the delicacies prepared by Chef Hergatt, who trained as an apprentice at Crystal Twig and won the AHA's Best Young Chef award in 2000.
As well, the Juni Bar offers "custom fruit- and vegetable-inspired cocktails, fine wines and a rotating selection of beers," and is a must-visit for locals and tourists alike.