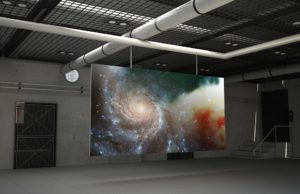 Shimmie Horn's Cosmopolitan Hotel is located in the trendy, culturally-rich neighborhood of TriBeCa.  Known predominantly for its Film Festival offering a rich, diverse offerings helping the "general public to experience the power of cinema and promote New York City as a major filmmaking center," this neighborhood is also quiet, charming and very close to the Hudson River Parks.
Currently there are some interesting exhibitions in the area.  The Apexart TriBeCa gallery is hosting 'Animal Intent,' which, as Emily Falvey curator explains is an "interspecies collaboration" between human and animal creation.  One example is the honeybees and Aganetha Dyck who worked with William Eakin (photographer and apiarist) to place random objects inside bee hives enabling the bees to cover the pieces in their wax lattices.  This transformed them into what looked like "honeycomb" sculptures.
Then there is The Dietz Lantern Building where David Bonavita is leading an apartment staging. Seeking local artists who are willing to loan artwork temporarily.  This is to be displayed in the apartment while it is on the market and will give Tribeca-based artists some exposure.
So, for art, culture and some quiet luxuriation, TriBeCa with its museums, exhibitions and Shimmie Horn hotels could make the perfect vacation venue.