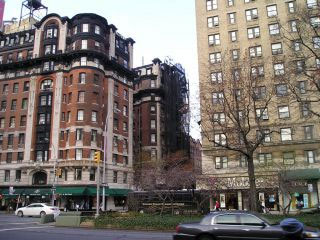 For a truly unique stay in the heart of Manhattan's Upper West Side, the Hotel Belleclaire is an amazing choice.  A member of the Triumph Hospitality brand of hotels owned by Shimmie Horn, the Hotel Belleclaire is both stylish and affordable.  In their February of 2001 issue, New York Magazine voted Hotel Belleclaire as one of "The Best Beds under $200."
Hotel Belleclaire combines the best of both worlds in New York. It's near enough to the hub of the city to enjoy the theater, the night life and the rest of Manhattan, while being tucked away enough to offer a quiet haven.  With its spacious rooms, this hotel owned by Shimmie Horn is perfect for families, visiting groups, and students visiting the collegiate life in New York.
Since 1903, the Hotel Belleclaire has been welcoming guests with its beautiful Beaux-Arts style made from brick, wrought iron, terracotta and limestone.  Each room is newly renovated and beautifully decorated.  Amenities include cable TV, a refrigerator, two-line telephones, a private phone number, movies on demand, Nintendo and more.
Shimmie Horn has imbued a sense of comfort and style into this hotel, ensuring that his staff welcomes guests and makes them feel at home.  It's the ideal home away from home with the Hotel Belleclaire.