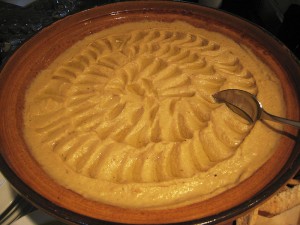 Next time you find yourself luxuriating in a top boutique New York hotel like the Hilton or Shimmie Horn's Washington Jefferson Hotel on West 51st Street, you might want to take some time out from high class dining and take in a lesson on hummusology at the local Hummus Kitchen.  Located on Ninth Avenue, here you can check out different ways of consuming the traditional Middle Eastern chickpea-based spread or trying other popular dishes from the culture including: Babaganush; The Falafel; Bureka and Couscous Tabule, to name but a few.
For a fuller meal enjoy the Moroccan Laffa (made with roasted chicken, hummus – of course! – mild Harisa sauce, cucumbers and parsley) or the popular Seni'ya Platter (a traditional stew of ground beef and lamb, seasoned with onion, parsley and spices, topped with white Tahini and pine nuts).
Whatever dish you choose from the Hummus Kitchen, you won't return to your hotel hungry or disappointed by the cultural dining experience.