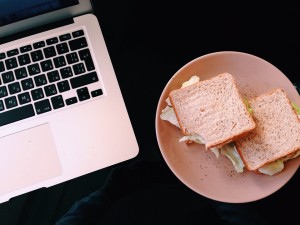 Lunchtime around New York can get a little crazy.  It can be expensive, busy, and overwhelming.  Perhaps though, MealPass will be the solution.  This start-up is promising a cheaper lunch option and a ton of exciting restaurants.  It's also a great way to encourage people to eat lunch: if you use it every week day, you could end up paying a really small amount – less than $5 for each meal.
MealPass – that works very much like ClassPass – started business at the beginning of the year in Miami and Boston.  It has completely taken off since then, with customers ordering lunch more than 25,000 times through the site.
Currently New York has around 130 participating restaurants, from which MealPass members can select a meal from the lunch menu from 7pm the night before.  They have to put in their choice by 9.30am the day of delivery as restaurants need time to prepare.  Then, members go to the restaurant to collect meals without having to line up or pay on the spot. While it is true there are other companies like UberEats doing this, the main goal of MealPass is affordability.