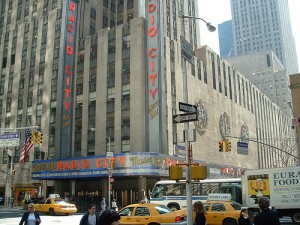 Looking for something different to do while staying in the Big Apple?  If you're enjoying the tranquility while luxuriating in Shimmie Horn's Washington Jefferson Hotel a bit too much and want something alternative to do at night, the Radio City Music Hall might be the right address for you.
Between September 19th to 22nd, Justin Vernon is coming to play.  In 2007 he released "For Emma, Forever Ago," and ever since then, it has been clear that his folk music is something else.  The band's second album that was released in 2011, was in the form of a slightly different genre – orchestra – earning Vernon the Grammy Awards for Best New Artist and Best Alternative Music Album.
So if alternative music is your thing, check out the Radio City Music Hall, located at Sixth Avenue at 50th Street, during your stay in the Big Apple.