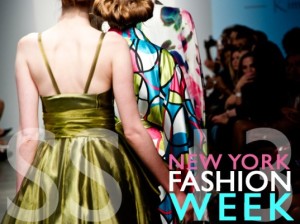 For New York, it's that time of year again… New York Fashion Week. There was so much happening last week at one of The Big Apple's most-watched-and-talked-about annual events that it could have been a bit overwhelming for some.  What to look out for?  What must be seen?  What cannot be missed?  For any of those vacationing in an exclusive hotel in town such as one of Shimmie Horn's Triumph hotels, a bit of advice might not have gone unheeded to prevent missing the best of fashion, 2014.
One really cool presentation at last week's festivities was the one that came from the students.  Each year they seem to get younger and younger.   And this year was no exception.  Perhaps the designer who garnered the most attention – and rightly so for being so talented, so young – was Isabella Rose Taylor. The 13-year old from Austin, TX, presented her first New York Fashion Week collection, off the backdrop of its debut at Nordstrom stores nationwide!
Some other hot items to spot this year included designs made from foam embellishments and digital prints (brought to us by Carolina Herrera) a dedication to Joan Rivers, technology-enabled immediate purchasing through www.versusverace.com (cheaper than the company's regular high-end line), Diane von Furstenberg breaking into song at the end of her fashion presentation.
Also this year there appeared to be a lot of color at the show, such as bright red and blue trench coats presented by Tim Coppens.  Well, New York can get a bit dreary so why not brighten the place up a bit?
One just can't help but try to imagine "what will they come up with next?"  Well, 2015 will be sure to show us.