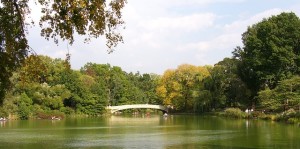 There is so much to do in the Big Apple. And in the summer the calendar gets even busier. Of course Central Park is always a classic, but here we look at other potential hot spots over the course of the next few months.
With festivals, carnivals, and more, New York City is the place to be. The Pier A Harbor House in Manhattan is has a spectacular beer garden, where one can enjoy a pint of Guinness, or a Long Hall Lager, while taking in the Zen of the sunset and panoramic views.
For views of the Hudson River, take in a latte while basking in some culture at the Studio Café, located in the Whitney Museum of Modern Art and for those who prefer the aesthetics of the East River, the Brooklyn Barge Bar is a great place to visit.
And then of course there are the more active delights in the city, such as Central Park's Amazing Scavenger Hunt that operates every day from 10am until 7 30pm, enabling tourists and natives alike to uncover true gems that are often missed completely at the park.
So get out the sunscreen, put on your sun hat and discover the thrills of New York in the summer of 2015.