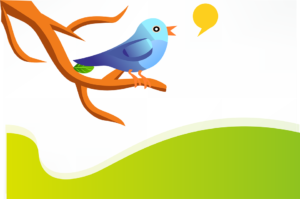 Thanks to the Austrian Cultural Forum New York, New York-based artist Martin Roth came back with a new exhibit, entitled, I cultivated a piece of land in Midtown Manhattan nurtured by tweets.
Roth, born in Austria, has provided visitors a Zen sanctuary, enabling them to descend into the subterranean gallery and thereafter emerge into a simulated forest clearing.  He does this through a room that is made to feel like a forest with trees covering all the walls and seven tons of soil supporting 200+ lavender plants under fluorescent light.
But what makes it quite unique is the fact that its sources are none other than…Tweets. The way it works is the grow lights on top of the lavender plants escalate in conjunction with the tweets of powerful public opinion shapers.  While the statements are re-tweeted with greater frequency, the lights become brighter, turning the lavender plants into a kind of index of the political cultural climate.
Martin has definitely bought something quite manifest to Manhattan.