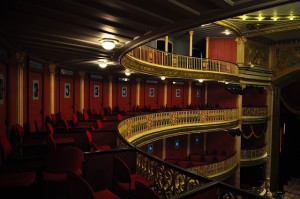 Are you on vacation in New York? Perhaps you have taken your partner to luxuriate for a few days in one of Shimmie Horn's top Triumph hotels? Or maybe you are just visiting New York for a few business meetings and find yourself with a window between executive pow-wows.
Either way you might be excited to learn that Cirque du Soleil "is ready to flip over the Big Apple." But there's no need to book your tickets just yet. The plan is for two traveling shows to come to New York by next fall. Yet in the spring, there will also be a visit. It is anticipated that the event Cirque de Soleil designed for Broadway theater – Paramour – will come to New York first.
Of the fact that the show has never been in New York, President and CEO of Cirque, Daniel Lamarre pointed out, "for us, New York is an underdeveloped market and it's surprising because it's still the world capital of entertainment. We are a strong player worldwide with a worldwide brand and we have spent a lot of time developing the Las Vegas market and not enough focus on developing the New York market," he said.