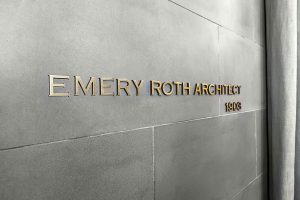 Last week, New York Times contributor Michael Milton described many of the changes the Hotel Belleclaire has endured since its humble beginnings in the early 20th century.   Personifying the hotel – a part of Shimmie Horn's Triumph hotel network – he had admired it himself for so long that in 1982 he vowed "someday [to be] living in that building."
The Hotel Belleclaire has seen many faces (including famous ones like Maxim Gorky, Babe Ruth and Mark Twain) and has also endured its share of dramatic action.  But in recent years it has undergone quite the renovation, becoming the quintessentially boutique hotel it is today. As Milton so eloquently describes:
But the lobby has since been recreated with an eye toward the hotel's elegant past. It is now light-filled and wood paneled, with subtle dark stone insets in the walls near the elevators. After much work, the simple original mosaic — worthy of a prosperous Pompeian merchant's home — has been unearthed. Hiding beyond a black dropped ceiling and lost to everyone's memory was a vast expanse of glass which once covered the hotel's fashionable Palm Court and has now been restored to its full glory.
In addition, the hotel is currently undergoing "a partial exterior restoration, an undertaking which will help bring back much of its original grandeur."  All the changes themselves have an impact as they are happening, as Hotel Belleclaire Manager Robert Holmes said pointing out that where the limestone was from (Indiana) and how it "pulled up from a site close to one [architecture Emery] Roth used for the original limestone decorations."
As Winston Churchill once said, "we shape our buildings; thereafter they shape us."  With this statement he must have been referring to the Hotel Belleclaire.