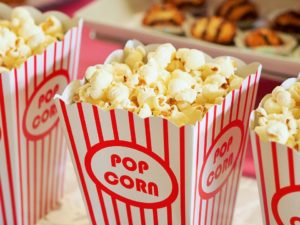 Shimmie Horn's Washington Jefferson – set in a relaxed ambience within a tree-lined block but close enough to Broadway's bright lights – has something for everyone. Whether for business or leisure, travelers visiting Manhattan can take in a show at the nearby Theater District, or just enjoy the other features Manhattan has to offer.
It has been said that even though Shakespeare was the brains behind "all the world's a stage," it is actually New York – and specifically The Theater District in Manhattan – that is the world's stage. With 40 Broadway theaters and many more Off- and Off-Off Broadway locations, NYC has dramas, comedies, musicals and theatrical events in their thousands!
From The Humans, The Front Page, Hamilton and the New Isaac Berlin Musical – Holiday Inn, there really is something for everyone.
So when you're lounging at The Washington Jefferson and are seeking a real taste of one of the things that makes New York famous, check out more of the available shows  here.