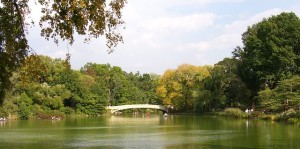 New York is a great place for travelers, and during springtime this is even more the case. Indeed, if one can only get to the Big Apple during the winter months, it is a bit of a shame as the cold weather can render the excellent sightseeing opportunities lost. So now that things have brightened up a bit, what is on the menu for both New Yorkers and tourists alike?
First off there is Central Park that simply cannot be missed during the springtime. Boasting an array of stunning colors through its blossoming flowers, it is the perfect place for a lazy Sunday picnic or romantic stroll. For wine lovers the Seneca Lake shores in Finger Lakes Wine Country provides one with a wonderful appreciation of the countryside that is so often missed by New Yorkers.
For those who cannot get enough of the city, shopping in New York is always a must. The springtime will offer the latest fashions for spring but there is also the flea markets that provide something a bit different. Be sure to make a stop there.
Environmentalists will love the outdoors during springtime in New York, with a special emphasis on birding that is a very popular hobby in NYC. And then for those who want to enjoy the aspect of the city that never sleeps, the nightlife is there all year round for their pleasure.