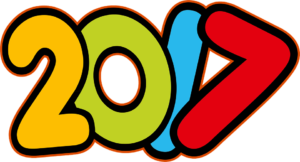 There is possibly  no better place to bring in the New Year than New York City.  And it looks like 2017 is going to follow suit.  With that in mind, we take a look at what fun things happened in the Big Apple a few days ago.
First, it's a great time to travel.  CN Traveler noted that the week of New Year's is possibly the cheapest vis-à-vis airfare, hotels and deals, as a kind of New Year's Eve special.  Remember though, it's best to walk around as a) getting a car rental can be tough and b) traffic during the holiday season is probably not the best way to get into the festive spirit! Uber makes a good alternative.
And, if you are privy to actually be in New York, on December 31st, you simply have to be at no other place than Times Square.  This year it was none other than US Secretary-General Ban Ki Moon who Dropped the Infamous Ball.  And, for those who have never been in New York at this time, to miss that is inexcusable!  Indeed, according to Jeff Straus, president of Countdown Entertainment and an executive producer for the annual production, "When you look at New Year's Eve, it's the one moment of the year where you have more than 175 million Americans all doing the same thing at the exact same time in unison as we count down those final seconds of the year with hope and optimism. But what's amazing is they're not watching one channel, they're watching a multitude of channels who are all showing that magic moment."
In the New Year itself, for the adventurous there is also Coney Island's Polar Bear Club New Year's Day Swim which definitely shocks the New Year's Eve hangover out the system! For the more cultured, check out the 43rd Annual Poetry Project Marathon featuring mini readings and performances by approximately 150 poets, dancers and musicians.
When it comes to variety, there are very few competitors who could stand up against New York City.