Archive for 11/29/2015
Check out what New York looked like in the late 19th century, right when film began.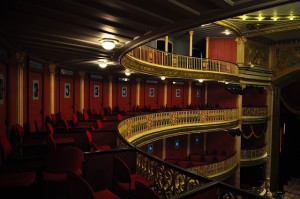 Are you on vacation in New York? Perhaps you have taken your partner to luxuriate for a few days in one of Shimmie Horn's top Triumph hotels? Or maybe you are just visiting New York for a few business meetings and find yourself with a window between executive pow-wows.
Either way you might be excited to learn that Cirque du Soleil "is ready to flip over the Big Apple." But there's no need to book your tickets just yet. The plan is for two traveling shows to come to New York by next fall. Yet in the spring, there will also be a visit. It is anticipated that the event Cirque de Soleil designed for Broadway theater – Paramour – will come to New York first.
Of the fact that the show has never been in New York, President and CEO of Cirque, Daniel Lamarre pointed out, "for us, New York is an underdeveloped market and it's surprising because it's still the world capital of entertainment. We are a strong player worldwide with a worldwide brand and we have spent a lot of time developing the Las Vegas market and not enough focus on developing the New York market," he said.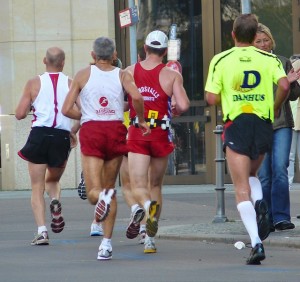 The 2015 New York City Marathon has come a long way since its humble beginnings back in 1970 where only 55 men finished the run. At that point, women weren't allowed to participate and the following year if they did, they had to start 10 minutes ahead of the men. Probably because when the NYC marathon first began it was deemed "too dangerous" by the Amateur Athletic Union for women. Today though, female participants make up 40 percent of the 50,000 runners; this figure has increased every year since 1971.
Here are some interesting facts about the race that has raised millions of dollars for various charities and gotten people training for months, over the last 45 years. In 1986, a Vietnam War veteran finished the race in 98+ hours…on his hands. Also, it seems that those from Brooklyn run the fastest, possibly because when they practice it is mainly on flat terrain. Thus Brooklynites run at an average speed of 8:14 per mile.
Out of this year's 50,000 NYC marathon participants, more than half are actually not Americans. That is split between France (making up the largest majority of non-Americans at 7 percent), Italy, the UK, Netherlands, Japan, Australia, South Africa, China, South America, Spain and Sweden. The fastest runners are around 30 years old, mainly from outside of America and on average, are running about two hours faster than everyone else.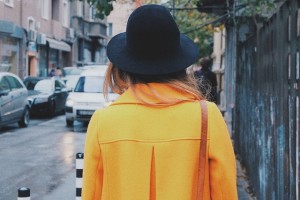 Just last week, Of Mercer opened its doors in New York's Flatiron District. Home to upscale hotels such as Shimmie Horn's The Chandler and The Wyndham Garden Manhattan Chelsea West, the area makes for a great hangout. And now, with this new addition, it's a perfect place for women looking for "work-appropriate dresses made of Italian wool for under $200."
The store was founded by Emelyn Northway and Dorie Smith. The two first met on a day that they were wearing the exact same dress. They are both graduates of Wharton Business School. The reason behind the store was because the two "found that [women's workwear] was either oversized or kind of masculine, or brands would call something workwear and it would be miniature and tight…[Thus] the options were either really frumpy and ugly or super sexy."
Of Mercer provided a solution to this and now the store in Flatiron – as well as offering clothes for purchase – will be "a kind of satellite office space for its core customers," almost like a hub, catering toward freelancers and those who are stuck in between two meetings.
Future plans for the space include workshops and networking events.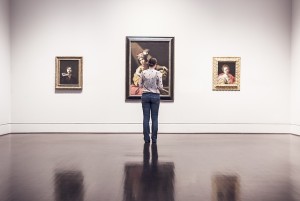 An art gallery in New York's East Village that seeks to boost local artists was just opened by Carly Zuendel. Named Moxie in Des Moines', it is located at 505 E. Grand Avenue which is also home to Raygun, Domestica, Thelma's Treats and Mars Cafe.
At the gallery, 10 artists display their work – the majority of whom live locally. There are different prints and paintings as well jewelry, 3D sculptures and pieces for the home. It is aiming to become a great place to both buy and sell cutting edge art.
The gallery is open Tuesday through Saturday from 10am to 6pm.