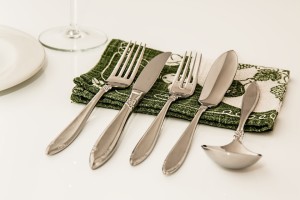 It used to be known for its smoke stores and tattoo parlors. But that seems to be changing in the East Village of New York as foodies start to take over. This is quite a recent phenomenon – just over the last few months in fact – as Noreetuh, Superiority Burger, Faku and Black Seed make their presence known.
Eateries are getting trendier in the east village too. A veggie burger joint, a monkfish liver torchon and veggie topped-pizza store are all the rage. There is also a place to get a fried-chicken sandwich, modern Korean food and more.
Indeed, according to Christina Tosi, chef, founder and owner of Milk Bar (who first opened an eater in the East Village nearly six years ago) the East village is perhaps "the perfect hotbed for trained, pedigreed cooks to raise a little money and bring their individual visions to life as up-and-coming, headlining chefs and restaurateurs."
And of course, it's not just food items that are becoming trendy in the area. Cocktails are a whole other story!