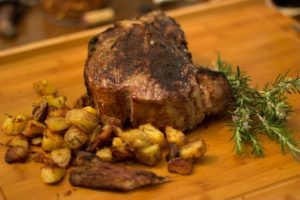 According to The New York Eater, "the East Village has the most kinetic, rapidly evolving, and downright fun restaurant scene in the city." Featuring originality with tastes from around the world, there is very little in the world of cuisine that one will be strapped to find in the area.
The east Village food scene really began gaining credence back in the 1980s.  And then by the year 2000, things really started moving up for the region.  But there are some timeless pieces too.
But if you want to experience a bit of history in an Italian way, check out John's of 12th Street.  This traditional Italian eatery has been serving East Village customers for more than a century.  Having opened in 1908, it brags of being "rich in history, rich in food [but] easy on the wallet."
And for traditional ribs (that are at the same time unique) Mighty Quinn's goes back to basics by getting the best quality ingredients and leaving them to do their own thing…not complicating the matter just barbecuing old school with plenty of wood and time with "just the right amount of salt and spice to let that lovely marriage of process ad product evolve into something transcendent."
Take in breakfast at the Black Seed Bagel, a Chinese dry hot pot from the Mala Project, a French bistro at Lucien, and one of the best schnitzels New York has to offer at Edi & The Wolf.
We know one thing for sure; if you leave the East Village hungry, you sure missed some boat or another.