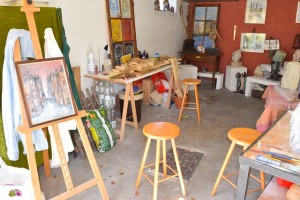 Madison Square Park is hosting an art workshop – for families – on two days' time. It's free and is suitable for the entire family. It recommended if there is parental supervision for the workshop.
The Fata Morgana Family Art Workshop will educate participants about Fata Morgana – the monumental outdoor sculpture with "500 feet of golden, mirror-polished discs that create canopies above the pathways around the park's central Oval Lawn."
For kids looking for something less artsy and more animal based, Madison Square Park still has something to offer: the free activities in the park throughout the summer, such as Spirit Animals and Pinch Pot Pet (both on July 20).