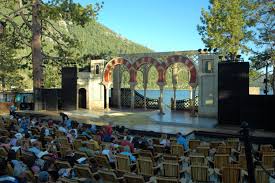 NYC in summer is the place to be. Whether you're visiting from out-of-town or a local looking for something to do without too much of a commute, free theater and shows offer a unique, New York-themed experience that you'll never forget! With the added benefits of fresh air, interesting people and of course the lack of expense, these shows are the perfect local activity.
Here's a brief guide of free shows in the city:
Shakespeare in the Park. NY's most prestigious free summer theater, with shows held at the Delacorte Theater in Central Park.
New York Classical Theater. Offering a more interactive experience, these shows generally have the audience follow along for about 3 blocks.
Hudson Warehouse. A pay-what-you-can theater specializing in the classics and located at the Bernie Wohl Arts Center on the Upper West Side.
Shakespeare in the Parking Lot. An annual affair which will take place at the parking lot behind Clemento Soto on the Lower East Side.
Potomac Theater Project. Offers experimental workshops and other works in progress at Atlantic Stage 2.
Theater for the New City. This summer, the company is offering a political new musical called "Checks and Balances, or Bottoms Up!" throughout the city.