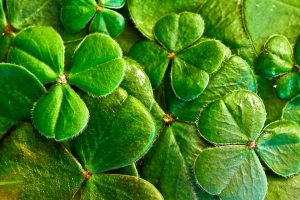 For St. Patrick's Day that is!!!!  In New York City Ireland makes a visit tomorrow.    Start off with a lesson in history at the Irish Mob of Hell's Kitchen: From the Gophers to the Westies, whereby you can explore the organized crime history of the city and see where infamous Irish gang members held "office" back in the day.
Later on, you might want to join for the NYC Irish Pub Crawl and enjoy some Celtic dance performances. On this crawl you'll be able to enjoy the classic Irish An Béal Bocht (which – translated from Gaelic means 'pour mouth').  As well as your Beer, to satisfy your hunger order the classic Irish breakfast.  Because then you can justify beer drinking any time of the day!
For a traditional, classic and historical twist, part of the crawl you'll enjoy is the McSorley's Old Ale House.  Established in 1854, it is New York City's oldest tavern and is still today incredibly authentic featuring sawdust-wooden floors, eight-ounce mugs and sharp cheddar and zippy raw onion grub.
And if you want to keep it sober there is always the Sober St. Patrick's Day event at which you'll be able to enjoy Irish step dancers, classic food and non-alcoholic beverages.  Featuring John Whelan Band, fiddler Dylan Foley and Irish dancing acts, this is about as traditional as you can get for your green-filled-fun day!