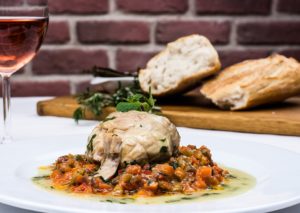 What do people eat these days on Easter in New York? Historically, the tradition was ham but it seems times they are a-changing. aside from the numerous vegan options when it comes to meat eats, the ham may get a shove to make room for the lamb…
According to a recent New York Post article by Kim Severson:
"Today, the American taste for lamb is changing, in part because both new immigrants and more adventurous younger eaters are changing the American palate. Good-tasting, well-raised lamb is becoming more available. Since 2009, lamb sales have jumped by about 28 percent, rising to 59 million pounds in 2016 from 46 million pounds, according to a study of store scanner data. (The numbers do not include stores like Costco or lamb sold to restaurants.)"
So where can one go to enjoy a nice side of lamb, lamb shoulder, lamb chops or a leg of lamb? Given this spring seasonal delight it does seem to fulfill the Easter requirement of getting in a "taste of spring." If one were to follow the advice of the investigation undertaken earlier this month by Foursquare Lists, they might have made their Easter booking yesterday at: The Breslin (16 West 29th Street), Xi'an Famous Foods (81 Saint Marks Place), The Halal Guys (West 53rd Street) or one of the other 12 places on their list of '15 Best Places for Lamb in New York City.'
But if one still finds lamb just too meaty, the vegan Easter options seem to be getting increasingly creative too. Sam Sifton recommended taking it simple with mushrooms on toast (having sampled David Tanis' latest recipe) and then there was the latest Pop-Up to greet the region, the Vegan Shop Up, the first Vegan pop-up market in New York, which made its debut yesterday with an Easter Bunny Bash.
So whatever your tastebuds are telling you, New York probably had it somewhere for Easter yesterday! Hope you enjoyed!