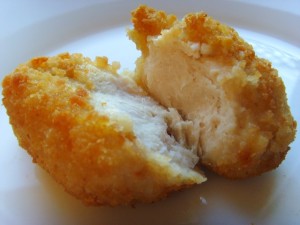 A Texan-Indian style restaurant – Pondicheri – is making its way to New York. Leasing a 3, 363 square foot ground floor space in the Flatiron District, close to Shimmie Horn's Triumph hotels, this eatery will be the first retail tenant using space from the Madison Square portfolio. A 15-year lease has been signed and the restaurant will take possession in April or May.
Featuring an updated skylight and storefront, high ceilings and floor-to-ceiling casement windows, Pondicheri will serve its clients a whole array of foods, from the Hopper (a Sri Lankan inspired, crisp coconut, chia seed & rice shell filled with masala eggs / coconut salad / kerala sauce) for a mere $5, to the Fried Chicken Tuesday (Half of a Bryan Farm chicken marinated in a spicy yogurt masala then dusted in chickpea flour, served with curried fingerling potatoes, arugula & blueberry salad, chutney and pumpkin buns) for $25.
However, the owners are not committing to the menu staying the same all the time, claiming that it "might change due to seasonally available ingredients, relentless experimentation, and musing moods." Don't forget to leave room for dessert though, and hope that the powers-that-be will always make the Café Annie Brownie (moist brownie from the legendary restaurant with Valrhona cocoa & walnuts) and Ginger Cloud Cookie available.