If you are staying at the Washington Jefferson Hotel, one of Shimmie Horn's Triumph Hotels, in midtown Manhattan, you might want to consider a trip down memory lane to what might be the last of the great movie palaces built in the United States.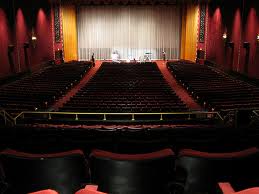 Today the Ziegfeld Theater is part of the chain of Clearview Cinemas, where you can take in first-run Hollywood films, enjoy encore musical presentations, rent the venue for a meeting, seminar or party, or attend a special event.
The name Ziegfeld attests to a glamorous history, which is reflected today in its stunning décor, 1,169 seating capacity with another 863 seats in the balcony.
The original theater was located just a few meters from today's 54th street location, at the intersection of Sixth Avenue and 54th street. It was constructed in 1927, and torn down in 1966, and named for the entertainment entrepreneur Florenz Ziegfeld, who built the theater with financial backing from William Randolph Hearst.
Today's theater opened at the end of 1969; built with the design plans of the architecture firm Emery Roth and Sons and interior design by John McNamara, the theater includes plush red carpets and a profusion of gold trim.
A trip to the Ziegfeld is not just a night out to see a movie, but a trip to the glorious past when theaters were elegant, and a night out was magical in New York City.